A B O U T    U S
TRANSMATIC EXPRESS LIMITED was established in 1992. With many years of hard work and professional operation. Providing customers with a full range of services now.
0
TONS OF AIR FREIGHT EVERY YEAR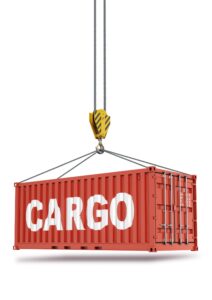 The business items cover air import, export contract and customs declaration. Sea import, export contract and customs declaration, logistics operation and warehousing design. Global import and export distribution services, private luggage, triangle trade, sea and air transportation of special cargo and logistics customized supply chain solutions, etc.
``PROFITS IN THE ENTERPRISE`` IS THE KINGLY WAY
TRANSMATIC EXPRESS LIMITED has a professional team full of enthusiasm and vitality, ready to provide our valued customers with analysis, planning and compilation of various service plans, so as to tailor-made the most economical, feasible and efficient all-round solutions for customers. Develop limited resources into the best benefits to save customer expenditures and reduce business operating costs, enhance the competitiveness of both parties, and assist customers and self-help to stand out when competing for low profits. TRANSMATIC EXPRESS LIMITED firmly believes that "profits in the enterprise" is the kingly way, and we expect and persist regardless of the company's growth.
Eighty percent or more qualified, professional, and enthusiastic colleagues (who have contributed 5 years or more in TRANSMATIC) work for the company to achieve win-win results and a permanent foundation.
GLOBAL, COMPATIBLE, RELIABLE
Due to long-term cooperation with overseas agents, TRANSMATIC EXPRESS LIMITED also participates in many world-class freight forwarding/logistics associations, and its service network has expanded to all parts of the world, including Mainland China, North America, Central and South America, Northeast Asia, Southeast Asia, South Asia, Central Asia, West Asia, and the Middle East Regions, European regions, Mediterranean regions, Russia, former Independent National Association regions and members (U.S.S.R.), Africa, New Zealand and Australia, Pacific countries.